Residential Maid Service At Its Best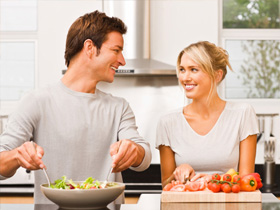 Come home to a clean, orderly house!
In today's busy world, there doesn't seem to be any time to get the house clean or in order. When you've been working long hours and your free time is spent running errands and fulfilling social obligations, the last thing you want to do when you come home is clean.
Come home to a clean, orderly house by hiring residential maid service!
---
You will not be disappointed!
Consider residential maid service. When you hire us as your home cleaning service, we'll work with you to create a customized schedule that suits your needs.

The maids assigned to your home will:
Bring our own cleaning supplies and equipment.
Respect any off-limits areas of your home.
Prepare bedrooms for guests upon request.
Do laundry upon request and to your specifications.
Perform scheduled cleaning of seasonal rooms, outdoor areas.
Easy to communicate – English speaking employees in every team.
On time every time. /all teams travel independently/
Easy to schedule – early morning, midday or afternoon appointments available.
Same people every time Weekly, Bi-weekly.
One time service, NO Problem – hire Us by the hour.
Download Happy Maids Cleaning Specifications:
Deep CleaningRequiring ServiceBasic Cleaning
Come home to a clean, orderly house!
Curious about the cost of maid service? Want to know our maid service prices? Please request a FREE quote or give us a call today at (847) 379-5088